European team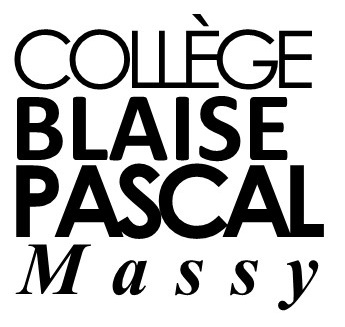 Collège Blaise Pascal- leader- in Essonne counts 380 students, aged 11 to 16 years. They include students who don't speak French; they belong to a special department (UPEAA- Pedagogical Unit for Young migrants). In 2014, a special class was open Specialized class for school inclusion open to disabled students. The College belongs to the Priority Educative Areas (Zones Educatives Prioritaires) which gathers the same characteristics as for the Urban Sensitive areas (high poverty rate, high unemployment rate, many single parents…). Among the College Blaise Pascal, the teacher & coordinator in charge of the network Success at school in Essonne has played an active role in the experimentation conducted by the French partner of the SAS project (2013-2014). The action is going on since the end of the SAS project in 2015 thanks to the close relationship built together with iriv conseil. The College Blaise Pascal has also worked together with the City of Massy (a town with around 45 000 inhabitants in the South of Paris) and with several local educators working with youngsters aged 6 to 16 years, outside school, during their free time with the agreement of their parents. The objective to create social cohesion has been especially active. It focuses on building links with the families, the inhabitants and all the professionals working with them - educators, teachers in colleges, associations in the different districts of the City, public services working in the neighborhood. The College Blaise Pascal has also implemented a close relationship together with the Cultural Centre Salle Paul B, which offers cultural activities addressing young publics and trying to involve as far as possible inhabitants in its activities and its cultural programing, focusing on various music and shows with a pedagogical approach among the younger public.
Key people- Benjamin Arino, head of the secondary school  collège Blaise Pascal holds a Master 2 ( D.E.A) in History mention Medieval History. He joined the National Education in 2003 as a Councillor in Education (CPE). He worked for several secondary schools from 2003 to 2009. Since then he worked in schools belonging to the sensitive urban areas - Evry, Grigny, and Massy (Essonne). He won the public exam of Head of school in  2012. He was first deputy head at the secondary school Collège Pablo Neruda in Grigny. Since 2015, he has been the head of the secondary school Collège Blaise Pascal in Massy. Thanks to his pedagogical coordination he has been involved in projects defending citizenship and the Republican values: secularism, fraternity, solidarity. School is considered as an example of democratic organisation among City. He was involved in the previous action implemented by iriv to enhance volunteering among youngsters (promotion 2016). He is the leader and legal responsible of the Schola project.
Rachel Savoie, is graduate in Physics. She passed the exam to become a teacher and began her career in 1998 , since 2000 at the College Blaise Pascal. She chose to teach in Sensitive Educative areas in order to apply the pedagogy focused on project. Each year she conducts scientific workshops in the framework of extra-curricular activities. For the past five years, she has been in charge of the option "discovery of the professional world" among pupils aged 14-16 years (last year of the college). She organizes each year visits in various places in France and in a different European city. She is the coordinator of the network priority education in Massy gathering 8 primary schools and the College Blaise Pascal whose aim is to favour success at school among pupils with diverse profiles. Most involved in associations, she was the president of parents associations (2010-2015) and still an active member of the EMA an association working with Africa (mostly Burkina Paso). Since 2015, she has been a member of the board of the Cultural Centre Paul B in Massy and member of the citizen council in Massy. She has coordinated in 2016 with the Salle Paul B the action promoting Volunteering among students of the College Blaise Pascal.
Camille Béjeau was born in 1982. She holds a Master 2 in History (her work was dedicated to Les fêtes médiévales dans le cinéma de fiction français, des années 1930 à nos jours, drected by C. Delporte, Saint Quentin en Yvelines, 2006). She passed the public exam of CAPES in History and Geography to become a teacher in public education in 2008. Her first temporary position  was in the secondary school Collège Galilée in Evry- a urban sensitive area. Then she held a position for  4 years at the secondary school Collège Martin Luther King in Buc. For the past 4 years, she has been a teacher at the secondary school Collège Blaise Pascal in Massy. Most concerned by the topic of Early School Leaving (ESL), she has improved her professional practice through VET, pedagogical practices as the bonus- exercices-bonus or through the project approach with her pupils in order to re-engage pupils at school. This is the reason why she is most involved in the Schola project. She has been a volunteer for many years- in music festivals and in several associations, such as the Cimade where she offered school mentoring to refugees' children.
Véronique Settineri obtained a PhD in Signal Processing in 1996. She has been working with the Université de Bretagne Sud as a Maitre de Conference for two years and with Motorola Labs as a research engineer for ten years. In 2007, she became a teacher for primary school. In 2011, she started working in a device called ULIS aiming at inclusion of disabled children in ordinary secondary schools. In 2013, she obtained a certificate for teaching to disabled pupils with cognitive functions troubles. She joined the secondary school College Blaise Pascal of Massy in 2014 in order to coordinate its ULIS for children with language troubles ( severe dyslexia and dysphasia).
Siham Naji is a French teacher at the Collège Blaise Pascal de Massy since 2014. She graduated in Modern Literature (with a focus on teaching) at the University Paris III-Sorbonne in 2011. She passed the French contest to become a public teacher - CAPES in 2012. She has been teaching at the lycée Fustel de Coulanges in Massy then in several colleges belonging to sensitive urban areas (ZEP). Her participation to the Schola project answers her will to support her students in a Republican school and beyond.
Fernando Rosa is a graduate in Sports Science and Coaching with a specialisation in Swimming and Football from the London Metropolitan University in 2010. Since then he worked for public and private primary and secondary schools in London as a sports teacher before moving to France in 2013. Once in France he started to work in a Sensitive Educative area in a secondary school Collège Romain Rolland in Bagneux as an Assistant Coordinator for a dispositive called "Classe Relais" that is focus on Early School Leaving students(ESL). In September 2015 he joined the secondary school Collège Blaise Pascal as a Prevention and Safety Assistant, also situated in a urban sensitive area. He works mainly with students, first to counsel them on their troubles at school due to their bad behaviour towards one another or towards the adults. And also to make them aware of problems at school such as bullying and other types of violence. Moreover, he conducts workshop with the pupils on how to evacuate stress, improve concentration, diplomacy and self-control in order to re-engage students at school. For the past 3 years, Fernando has been a volunteer in a football association as a coach training children from the age of 5 to 15 years old.

Iriv Conseil- coordinator- The Institute of Research and Information on Volunteering Conseil (iriv conseil, www.iriv.net ) is a free private institution, nonprofit, independent of public administrations and economic interests, with the aim to improve knowledge and practice Lifelong learning within the nonprofit sector. Focused on volunteering between 1997 and 2003, it has enriched its field of research since 2003 to migration. It has created iriv Conseil in 2000 in order to carry on the studies and trainings both on a national and a European level. The pilot project Leonardo da Vinci, the iriv initiated and directed between 2003 and 2006- VAEB (Assessing a Voluntary experience) was awarded in Helsinki, in 2006, for "excellent practice in addressing the priorities of the Copenhagen process and promoting an enhanced European cooperation in vocational education and training". The results of iriv's projects are available on : www.iriv-vaeb.net for Volunteering and www.iriv-migrations.net  for Migration issues. Furthermore, to improve knowledge on Volunteering and Migration issues among the general public, the iriv has publishes a Newsletter since September 2004, les rives de l'iriv (www.benevolat.net). It has also designed a portal open to the general public: www.iriv-publications.net in order to share all its publications. It has organized or co-organized several conferences since 1998 both on national and European levels. The last one in Paris for the Vintage project in October 2013 ; the former one as co-organiser with the University of Inholland in Rotterdam in April 2014, the first Biennale on Valuing Prior Learning.
Bénédicte Halba, doctor in Economics, founding President of the Institute for Research and Information on Volunteering (iriv) in 1997 is also the director of iriv conseil since 2000. She worked for the Ministry for Youth and Sports (1991- 1994) as coordinator for a study on the Economic impact of sport in 12 European countries. She was an expert for the Council of Europe for the workshops "Economic impact of sport" and "Volunteering" (1992 to 1994). In 1997, she created the iriv with the aim to improve knowledge and practice within the nonprofit sector. She is responsible for the studies, and training and for the implementation of its websites  and participation to national and EU conferences. She edits its electronic review- www.benevolat.net and its  publications- www.iriv-publications.net .  The pioneer project Migrapass (2010-2012) she initiated together with Autremonde in 5 EU countries has been the touchstone of the monthly Club she co-funded at the Cité des Métiers of Paris still active since 2012. The project Success at school through Volunteering- SAS she initiated together with an the University of Northampton in 6 European countries has been the touchstone of a monthly action implemented each month in Massy together with the College Blaise Pascal since 2013. She has been a lecturer at the University since 2000 in Europe (France, Austria, UK). She was an administrator of the Cicos (2007-2011) and the Assfam (2011-2014). She is a member of the scientific committee of the Swiss Foundation ECAP since 2015.
Annette Laure Makongo, Master 2- Management and International Trade- Americas (University of Paris Creteil), specialized in the Latin-American area. She could grasp key issues related to marketing, finance, strategy, human resources and international trade. Thanks to her studies, she could broaden her knowledge in international trade law, European and international Economy and Marketing. She has studied  political, economic, social and cultural environment in  English-speaking and Spanish speaking countries. She holds a Bachelor in Art in foreign languages English/Spanish-affairs and trade (University Paris 3 Censier, 2016). She passed a Baccalaureate specializing in literature and languages (2013). During her  second year of bachelor's degree, she was an intern in Malaga (Spain), in an event company. She has had several job students in the past years. She contributed to the Schola by holding sessions among youngsters and translating the IO1.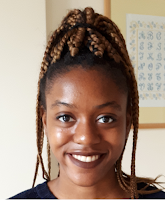 Mayline Martin is a student in  Master degree in Negotiation and Management of International Projects – English & Spanish  (University Paul Valéry, Montpellier). During her studies, she is a volunteer for "Youth For Understanding" an association focussed on expanding intercultural education and develop youth competences, through various workshops. She holds a French Higher National Diploma in Business and Administration Management (I.U.T Toulouse III – Paul Sabatier) and a Bachelor Degree in Hospitality (University of Avignon). Mayline spent three years working within the UK's Tourism industry. She was in charge to translate the tutoring (IO2) into French and to hold some sessions together with the youngsters.

Before having been a civic volunteer at the Centre de Ressource Politique de la Ville en Essonne (CRPVE) in 2017 , Cliff Matoumona was a former student in second year of Bachelor of Physics and Chemistry (University of Evry Val-d'Essonne). Through his civic volunteer mission, he was in charge of the digital support of councils of citizens which are made up of residents in sensitive urban areas to participate in the improvement of the community life. Cliff holds a scientific Baccalaureat (2013). Cliff was in charge to design a pedagogical support for the IO2- a video and a brocuhure- to enhance the pedagogical approach during the sessions together with the youngsters and anong stakeholders.
Student in Master 2 in Géopolitics at the Université de Reims Champagne-Ardenne,  Quentin Malouitre has been studying geopolitics in the world, géo-économics and information management. He conducted together with a fellow student in 2016 a study on tourism at Jérusalem with a visit on the ground in Israël, Cis-Jordanie and Jordan. He holds a Licence in Géography (University of Rouen, 2011-2014) and a Baccalauréat in  Économics & Social issues (Rouen, 2011). For the iriv he was associated to the projects MigrAID , REVALUE et JUCIVOL- attending focus groups/European meetings and implemeting weblogs- http://migraid.blogspot.fr; http://projet-revalue.blogspot.fr et http://jucivol.blogspot.fr/.
Research Centre of the Slovenian Academy of Sciences and Arts (ZRC SAZU)- is the leading Slovenian research centre in humanities and a cutting-edge academic institution in central, eastern, and south-eastern Europe. It has a multidisciplinary character; in addition to the humanities, its spheres of research also cover the natural and social sciences. The research network of ZRC SAZU consists of researchers working at eighteen institutes. Researchers also conduct their studies at three regional research stations which connect the research network across Slovenia.ZRC SAZU has worked on the Fifth, Sixth, and Seventh Framework Programmes, the Interreg IIIB Programme, the European Territorial Cooperation Programme (transnational and interregional cooperation), Cross-Border Cooperation, the Life+ Programme, the COST Programme, the Lifelong Learning Programme, the eContentPlus Programme, and the Culture 2007–2013 Programme. ZRC SAZU also carries out a series of applied projects that exceed the narrow orientation of individual specialized areas and make possible valuable links between various institutes and disciplines. Numerous achievements prove that research findings in the humanities are also useful for preserving natural and cultural heritage as well as for finding solutions to concrete problems; the most important achievements include compiling seminal standard and technical Slovenian dictionaries, cultivating, preserving, protecting, and managing authentic elements of Slovenian natural and cultural heritage, and developing strategies for a responsible attitude towards natural, cultural, and living heritage (e.g., environmental impact studies, vulnerability studies, water-resource management, providing professional support in building infrastructure and motorways, developing methodology and prevention or intervention programmes for the mentally handicapped, and enforcing EU heritage-protection policies). These basic and applied research projects are supported by the materials that our associates have been collecting for decades as part of the Natural and Cultural Heritage of the Slovenian People programme; this programme is one of the founding tasks of ZRC SAZU, which it carries out together with the Slovenian Academy of Sciences and Arts. Research teams at these institutes consist of researchers and technical and specialist advisers with a high level of responsibility that maintain strong and diverse contacts with the international research community. ZRC SAZU has its own publishing house, bookstore, and audio-visual laboratory; it houses the Geographical Museum, and boasts numerous collections. Among its rich publishing activity, five research journals listed in the Thomson Reuters indices are especially noteworthy. Approximately 20 % of its funding is fixed institutional source and the rest is competitive funding gained through calls. Among these the most important source is national funding. However EU funding is getting more and more important.Together with the University of Nova Gorica ZRC SAZU offers several undergraduate and graduate academic programmes: The Comparative Study of Ideas and Cultures, Karst Studies, the EU Master's Programme in Migration and Intercultural Relations (Erasmus Mundus status), and Cultural History. An independent graduate school is also being prepared.
Mojca Kovačič holds her PhD in ethnomusicology. She is a Research Fellow at the Institute of Ethnomusicology of the Research Centre of the Slovenian Academy of Sciences and Arts. Mojca is by her primary profession also a professor of music with four years of experience in teaching music in high school. In addition to regular scientific work carried out by the institute, where her interest mainly covers research in folk music and its various forms and contemporary processes, as well as soundscape studies in regards to urban religious sounds and street music, she also carries out music workshops for youngsters. For the past 8 years she has been a professional consultant for Public Fund for Cultural Activities of the Republic of Slovenia, working as an evaluator of the music performances.  She is the national representative for the International Council for Traditional Music (ICTM), a member of the board of cultural and ethnomusicological society Folk Slovenia, member of the Slovenian ethnological society and member of the Choral Society Zora Janče. She is skilled in project administration and organisation of scientific meetings.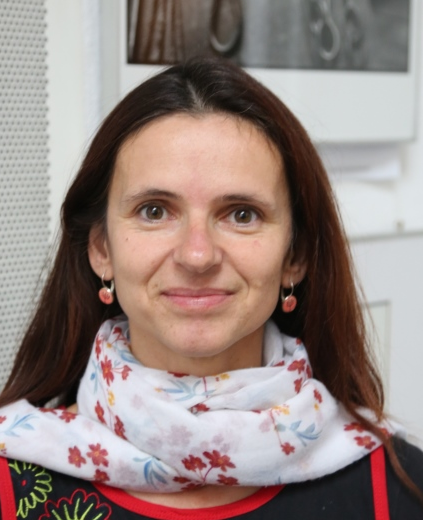 Saša Babič received her undergraduate degree in Russian language and literature as well as Slovenian language and literature from the University of Ljubljana's Faculty of Arts in 2005. After graduation, she spent one year teaching in an elementary school. In 2006, she started working as a research assistant at the SRC SASA Institute of Slovenian Ethnology. Her research interests include literary folklore, especially short folklore forms, including greetings, curses, proverbs, riddles, charms, and prayers. She is skilled in project administration and organisation of scientific meetings.
Marjeta Pisk is a Research Assistant at the Institute of Ethnomusicology of the Research Centre of the Slovenian Academy of Sciences and Arts (ZRC SAZU). After teaching Latin in high schools she obtained her PhD in intercultural studies for which she was awarded by the Slovenian Slavic Society. In addition to regular scientific work focused on the historical and contemporaneus aspects of the the folk songs texts and contexts she gained experienced in social network analysis and project administration. She is a member of the executive board of Cultural Association dr. Ivan Tavčar and member of the Slovenian ethnological society. She has been involved in project Shola after Sasa has left.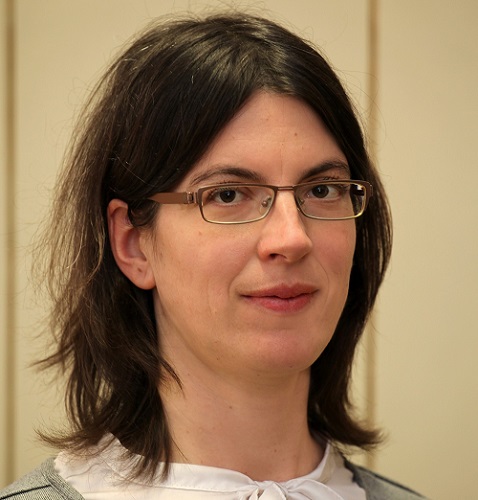 Dan Podjed is a Research Fellow at the Research Centre of the Slovenian Academy of Sciences and Arts (ZRC SAZU). He is habilitated as an Assistant Professor for Cultural and Social Anthropology at the University of Ljubljana. He is a principal investigator of an applied research project "DriveGreen: Development of an Eco-driving Application for a Transition to a Low-carbon Society" (2014–2017). He is a coordinator of the Applied Anthropology Network of the European Association of Social Anthropologists (EASA) and initiator of the international symposium "Why the world needs anthropologists." In 2011 he was awarded by the Slovenian Research Agency for his publications on nature conservation volunteering in Slovenia and received an award in 2008 for exceptional achievements from the University of Ljubljana, Faculty of Arts. His current research interests include volunteering and altruism, mobility, human-technology interaction, nature conservation and organisational cultures.
Katarina Šrimpf Vendramin was born in Celje, Slovenia, in 1985. She received her BA at the University of Ljubljana's Faculty of Arts and her PhD degree at University of Nova Gorica. She studied as a DAAD scholarship holder in Göttingen, Germany, in the academic year 2012/13. In 2015, she defended her PhD dissertation 'Oral Traditions and Collective Memory in Slovenian Area of Upper Obsotelje' under the supervision of Dr. Monika Kropej Telban. Since November 2010, she has been working as a research assistant at the Institute of Slovenian Ethnology of the Research Centre of Slovenian Academy of Sciences and Arts. Her research interests include folk narrative research, identities, and volunteering. She is currently involved in two EU Erasmus+ projects on volunteering.

The University of Perugia founded in 1308, is one of the oldest universities in Europe. Today, research, education and consulting activities are organised in 16 Departments, with about 23,500 students, 1,100 professors and researchers and 1,000 staff members. In recent years, the University has undertaken a broad renewal of its programs and curricula, which prepare students to meet the demands of the labour market and to satisfy the needs for innovation in private and public sectors. With its wide offer of degree programs, covering nearly all fields of study, the University combines a long and solid tradition of excellence with a commitment to innovation and an interdisciplinary approach. Post-graduate degrees are offered in top rated specialization schools and doctoral programs, as well a variety of masters programs in the various academic disciplines. On the international level, the University remains firmly committed to developing collaborative relationships with EU and non EU Universities, to facilitate and improve international advanced study opportunities for its students. Currently we have established working agreements with 361 institutions of higher learning throughout the European Union, and about 90 cooperation agreements with EU and extra-EU universities. Several degree programs available at the University of Perugia already confer double degrees or European degree.
Federico Batini associate professor of Experimental Pedagogy at the FISSUF Department of the University of Perugia. Among the last publications on the topic: with S. Giusti (edited by), Imparare dalla lettura (Loescher, 2013); with M. Bartolucci (ed. by), Dispersione scolastica. Ascoltare i protagonisti per comprenderla e prevenirla (FrancoAngeli, 2016); C'era una volta un pezzo di legno (FrancoAngeli, 2016); Dropout (Fuorionda, 2014 Premio Italiano di Pedagogia) and, among others, the contribution on Rivista (with M. Bartolucci and M. E. De Carlo): Fight Dispersion Through Education: The Results of the First Cycle of the NoOut Project, "Mind, Brain, and Education", (nov. 2017), Tra lettura e dispersione in Lettura e dispersione (ed. by I. D. M. Scierri, M. Bartolucci, R. Salvato, FrancoAngeli, 2018). He coordinates the international research network on school dispersion (IReNE) and leads the periodical Lifelong, Lifewide Learning. He founded the volunteering movement on reading aloud (LaAV). And has devised the method of the narrative guidance.
Marco Bartolucci, post-doc researcher, Phd in neurosciences. Among the research fields: prevention and countering of school dispersion; cognitive empowerment; reading and narrative listening processes, relations between neurosciences and learning. He also deals with software for the cognitive rehabilitation and educational strategies through augmented reality devices. Among publications: Dispersione scolastica. Ascoltare i protagonisti per comprenderla e prevenirla (edited by, with F. Batini, FrancoAngeli, 2016), Lettura e dispersione (ed. by, with I. D. M. Scierri, R. Salvato, FrancoAngeli, 2018).
Alberto Santoro- graduated in International Political Science and specialized in European Projects Management, SMEs Internationalization and Public Communication. After having collaborated as Journalist with local daily newspapers on EU topics, in 2009 he carried out a Traineeship at the Council of the European Union (DG F Press, Communication and Transparency). He has been working as EU Projects Manager in several institutions and associations, dealing with the European Structural and Investment Funds; at the Enterprise Europe Network of the European Commission, he worked as expert of the 7th EU FP for Research and Technological Development and the Horizon 2020 Programme. He has gained experiences in specialized translations as well as in the Tourism industry, and regularly participates as EU Affairs Communication Specialist in the plenary meetings of the Club of Venice,  network of the communication directors and senior communication specialists from the EU Member States, institutions and candidate countries. 
Jagiellonian University (JU) has a student population of over 45,000, studying a wide range of undergraduate and postgraduate programmes in 15 Faculties and 46 Institutes. JU is the second largest centre of higher education in Poland. In total it offers undergraduate, master, doctoral and postgraduate programmes in 128 disciplines. The Faculty Management and Social Communication, Institute of Public Affairs has been acknowledged nationally as a leading provider of training and development in public organisations. Responsible for that area is the Institute of Public Affairs (IPA). It runs several study programmes in public management and social policy studies. It has over 3000 students. Within public management programmes it offers specific programmes focused on different public organisations. The Educational management programme offered within the IPA by the Department of Educational Management (DEM) is one of the most recognised in Poland. The IPA DEM works collaboratively with schools, educational authorities on a local level and a number of government and private agencies involved in education.  The IPA has a well-resourced research environment built in 2006-2008 which seeks to both stimulate research and to ensure quality through the careful evaluation of projects.  Educational research is an area of strength which is developing further in scale and quality.
Grzegorz Mazurkiewicz , sociologist, works at the at the Institute for Public Affairs in the Faculty of Management and Social Communication at Jagiellonian University in Krakow, Poland (previously high school teacher and NGO Sector employee). His research interests are focused on educational leadership, educational policy, quality of the process of teaching and learning, teachers' attitudes, adults' learning, gender stereotypes in education and intercultural education.  Classes that he teaches are connected with sociology of education, educational administration and leadership, global and European challenges in education, schools' evaluation and self-evaluation, teachers' professional development. He worked as an expert in PHARE Program in Romania aiming at the reform of professional development system for teachers, worked as researcher for European Commission in projects on adult trainers and adult learning and for Local Government Initiative (Open Society Institute in Budapest). He also worked as research assistant at Ohio State University and taught at Bowling Green State University in Ohio, USA. Since 2009, he is also a director of the project focused on transformation of the schools' inspection system for all schools and educational institutions in Poland (funded within a frame of the European Social Fund). He was a coordinator or director of different projects supporting struggling schools from disadvantaged regions, focused on the whole school development, exploring issues of school self-evaluation, focused on authentic teaching and learning process. He tries to be involved in multiple initiatives focused on strengthening students' involvement in the learning process.
Agnieszka Borek , sociologist evaluator, expert and coach in the programme improving pedagogical supervision in Poland. Author and co-author of many evaluations in education. Works in "Era of Evaluation" – the partner of Jagiellonian University in Cracow  and Centre for Educational Development in Warsaw in project "Boosting effectiveness of pedagogical supervision system and school quality assessment programme". Her research interests are focused on quality of the process of teaching and learning, teachers' attitudes, schools' evaluation and self-evaluation, teachers' professional development. She is a certificated educator. Since 2011, she's been a director of the educational project for 23000 polish teachers and principals focused on the whole school development, exploring issues of school self-evaluation, authentic teaching and learning process and data based decision making). She's been a coordinator of the project on transformation of the schools' inspection system for all schools and educational institutions in Poland (funded within a frame of the European Social Fund) since 2010.
Laura Rabiej graduated Management of Education in Jagiellonian Uniwersyty, now she is a phd student at the Jagiellonian University. She works in Institute for Public Affairs in the Faculty of Management and Social Communication and also in Competency Development Office in the Centre for Academic Support at the Jagiellonian University in Krakow. She is involved in the implementation of several projects in the field of education and evaluation. Author and co-author of several educations articles. Her research interests are focused on quality of the process of teaching and learning, learning organization and schools' evaluation. She worked in project "Boosting effectiveness of pedagogical supervision system and school quality assessment programme" on transformation of the schools' inspection system for all schools and educational institutions in Poland (funded within a frame of the European Social Fund) since 2010. At that time, she was a member of the methodological team which preparing procedures, methods and tools of the school evaluation.
Karel de Grote University College (KdG) is a large-scale higher education institution in the northern part of Belgium. KdG is founded in 1994 when 13 Catholic University Colleges in Antwerp merged into KdG. It is now the biggest university college in the region with > 1100 staff , >13500 students, 16 bachelor's degrees, 4 bachelor after bachelor's, 9 postgraduates, 1 master's degree and 1 master after master. Other educational programmes include advanced bachelor's, international degree programmes as well as 2 English exchange programmes. KdG supports sustainable development for students, staff and society, this in mutual interaction and based upon an inviting learning, living and working environment. The aim is to get the best out of everyone and to strive for excellence together. Driven by values inspired by Christian principles and open to other ideologies, KdG creates challenging and motivating tailor-made learning contexts for anyone who wants to develop into a professional with personality. The college thinks ahead and has a feeling for the dynamics of a rapidly changing global context. They share knowledge and invest in strong collaborations with their partners. They strongly believe that team work allows both students and staff members to acquire competences – such as knowledge, skills, insights and attitudes – that are essential in a working context as well as in the broader context of our society.
Wouter Smets is teacher educator at the Karel de Grote University college. Previously he was a teacher of secondary education and worked as a history teacher. He is a lecturer on educational philosophy and instructional design. His research is focused at urban education and teachers' competences to address differences among students. Driven by a concern on the large gap between educational theory and practice, he has coordinated several research and innovations projects with a focus on differentiated instruction. These projects share a strong focus on participatory approaches in order to achieve joint psychological ownership of scholars and practitioners. Recent publications include:
Smets, W. (2017), High quality differentiated instruction – a checklist for professional development on handling differences  in the general education classroom, Universal Journal of Educational Research, 5 (11), 2074-2080.
Smets, W., & Struyven, K. (2018). Power relations in educational scientific communication—a critical analysis of discourse on learning styles. Cogent Education, 5(1), 1429722. doi:10.1080/2331186X.2018.1429722
Sofie Peetroons   is a Master in Pedagogical Sciences and achieved a Postgraduate Studies in Mediation. She has been working for KdG since 2016 as a lecturer and coach in pedagogical and educational topics. She also has experience in people management and working with volunteers (2015-2016). Before she was an educator in social sciences, competence- and skill-orientated lessons, communication and interaction skills. She engaged in cross-border projects such as diversity projects and she co-wrote a study guidance 'GIL! Goesting in Leren' for the VZW Sint-Angela-Montfort College (2008-2015), as well as the manual 'Social Sciences' published by Plantyn. Before she was lecturer for the Catholic University of Louvain (2005-2008) in intercultural education and agogical skills. She started her professional career at CIO Training Center (1997-2005) as software trainer, responsible for teaching software programs, writing manuals, doing long-term project work in several companies, coaching employers and training internal communication strategies.